How do I copy recordings from a Sky+ box?

Copying Recordings from Sky boxes:

If you've got a Sky or Sky+ HD box, you may find that you want to copy your recordings from the built-in hard drive to something else.
Here are some notes on the subject:
Copy onto DVD – Connect a DVD recorder to one of the SCART sockets on the Sky+ box and dub off your recordings onto DVD. More help: Copy from Sky+ to DVD
Copy onto a PC – Connect your Sky+ box to a PC and copy your recordings over to a digital format – you'll have to do this in real-time and may need extra hardware on your PC. If your PC or Mac has a TV tuner card, then the software supplied with that card may allow you to make recordings from a connected Sky+ box. Otherwise, you'll need something like the Dazzle Video Creator (pictured below), which connects to your PC via USB and allows you to copy content from a connected Sky+ box into MPEG-1, MPEG-2, MPEG-4 and DivX formats.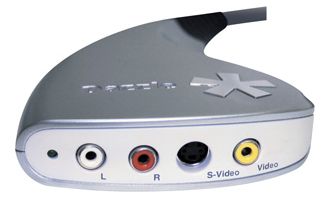 The Dazzle Video Creator is available from Dabs.com, Maplin and PC World
My Sky+ box has a USB socket – can I copy using this?
Sadly no. The USB connector on a Sky+ or Sky+ HD box can't be used for copying recordings. The USB socket is, according to Sky, "reserved for future use"
My Sky+ HD box has a SATA socket – can I copy using this?
Sorry, but no. The SATA port is currently "reserved for future use". At the moment, you can't use this to plug in an external SATA hard drive and copy files to and from your Sky box
I've upgraded from Sky+ to Sky+ HD. How do I copy over old recordings?
Sorry, but you don't. Your options are as follows:
Archive off your recordings on the old Sky+ box onto DVD or PC (as we discuss above)
Hang on to your old Sky+ box and plug that in when you want to watch an old recording. You will need to connect it to the satellite and plug your current viewing card in to get access to those old recordings. Premium recordings that you have made won't play back, as Sky "pair" your subscription card to the set-top box
Consider using your old box in another room – sign up to Sky Multiroom and use the Sky+ box on a cheap Sky multiroom subscription
Try using a software package called Copy+. This software allows you to extract and copy recordings from a Sky+ hard drive. This is not supported (or recommended) by Sky, and may invalidate your box warranty. You'll need to be able to dismantle your Sky+ box and have some technical knowledge about how to connect drives to a PC. If you want to try this, download Copy+ (at your own risk) from skycopyplus.co.uk